RE: More on slow performance of JsReports 2.2
@rashmim00: Hi, you mentioned On using the beta, the footer fails to identify items.
Please try using: this.items array.
Here is a example screenshot of my footer template: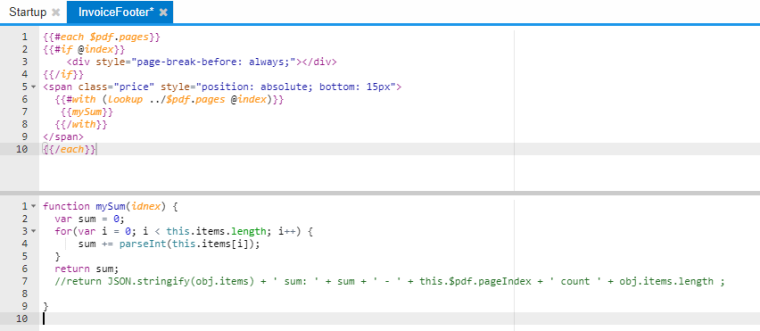 ps: Please note that the idnex parameter is not useful or used.
I hope it helps.
Regards.
posted in general forum