RE: Junk data getting saved in AppData Folder.
After 3 minutes of report creation, still the reports are not getting cleared. You can verify below is the image. These were generated at 12:57 PM and now its way too late. I'm concerned about the server space issue.
The process of creating files on AppData folder and deleting them after 3 mins or after next jsreport run, can't be bypassed?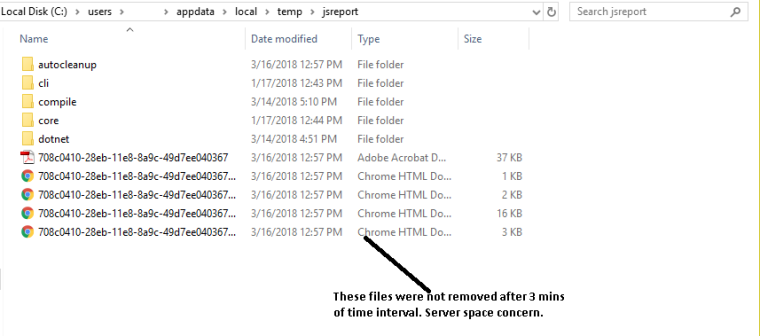 posted in general forum