Settings entity is written to unnecessarily
Hi Jan,
Firstly I want to say thank you for your extremely quick and helpful responses and a marvellous product.
Using Azure Blob storage (although may switch to Mongo) - wondering if there is a way to disable JsReport from continously updating the Settings entity as it is introducing highly unnecessary Azure blob data charges. Typically once report templates have stabilised I would expect all entities to never to be written to - however I see the Settings entity is updated every 5 seconds (watching the Azure blob details) ..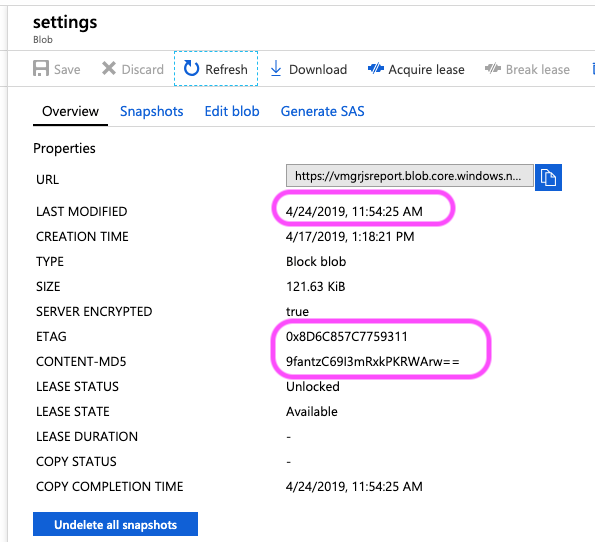 5 seconds later the Modified time changes along with the ETAG but the MD5 hash does not ..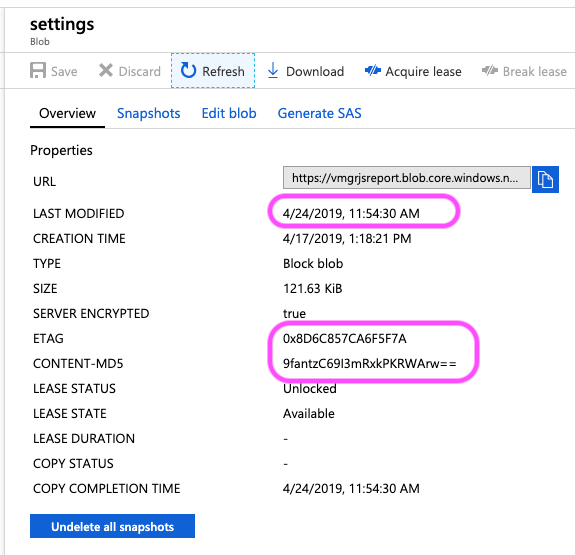 There are no reports running at this time.
I came across this since I noticed the Azure blob account had an extremely high Objectcount of over 700,000 objects and climbing, given I can see only ~400 objects across the 5 containers in that account I started investigating and found this as the only possible explanation (so far).
Does the Settings file even need to be persisted in the same way as the other entities ? It looks to me it contains mostly logs and errors of recently run reports - surely this can be stored locally?
Cheers
Steve
posted in general forum