RE: Chromemuch slower than PhantomPDF
Hi Jan!
I've attached an image and profile logs to show output - I believe this confirms Chrome is the bottleneck.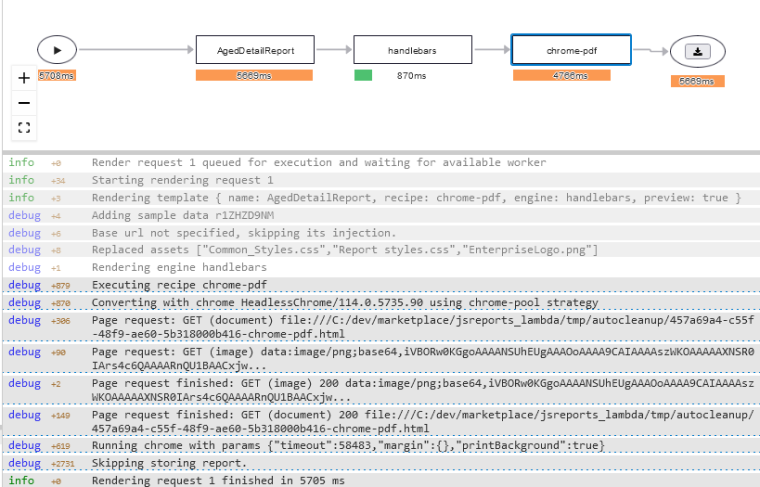 We don't actually have any sub-templates or pdf util merges on report, it is only one template.
We don't include any images in this report, but the primary output of all of our reports are (very) long <table> divs. I can post the CSS for it here if that helps, but are there any specific pitfalls to avoid when it comes to using a table?
Either way, I appreciate your support! Our team uses a handful of products, but over the years, this forum in particular has easily been the most helpful. Thanks for all you do!
posted in general forum