RE: Unable to save report
Could this be a login issue?
hmm i don't think that is be the problem. it will be weird that the user credentials are the problem.
different login for API vs. online editting?
i see that you have a "sails_user" so i guess this is the user that you use for your http API calls, so the other user gordon@149photos.com is the one that you use for the web login and for template editing, right? maybe something to try is that you try to login with the sails_user and try to save a template and see if you have the same error.
i would like to see the chrome console that you have when trying to save the template, maybe there are some errors there, also it will be great if you can inspect in chrome the request that was done to save the template, basically i would like to see the details of the request that is showing the prompt (headers, body, response). maybe you can send some screenshoots like the following, or event better copy the information from there and paste it here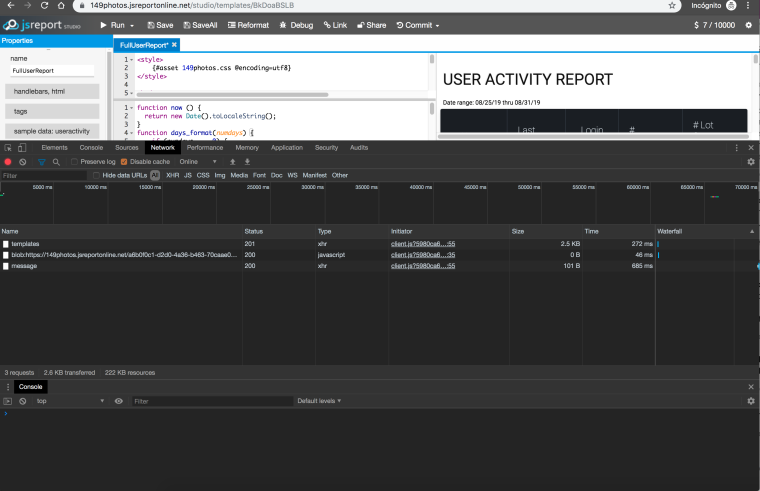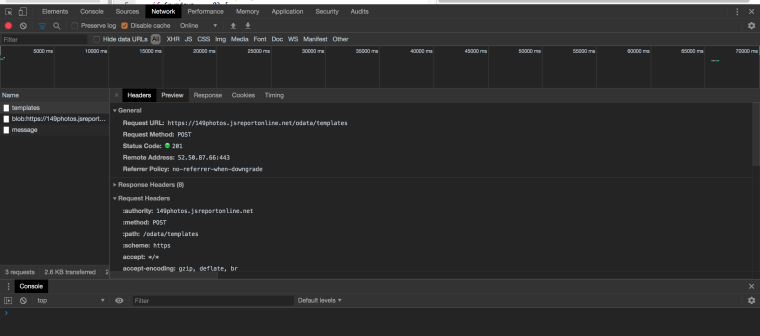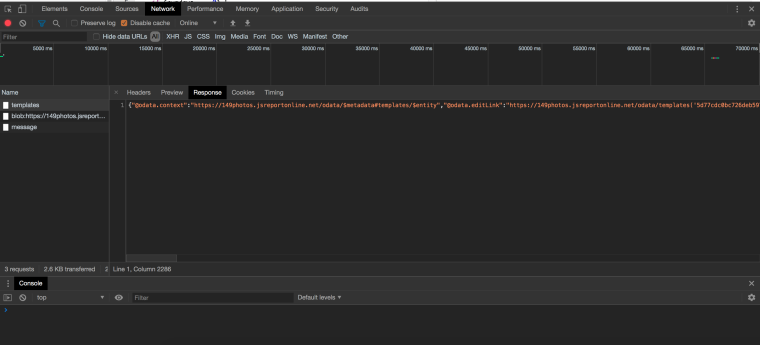 PD: to upload images here, first click the blue button "Reply" and the drag and drop images in the new textbox that appears
posted in general forum